Fresh-Air Fun
Apr 28, 2014 02:59PM ● By Style
Geocaching-Photo courtesy of geocaching.com
There's nothing like spending a whole day outside—and away from technology—on the first few warm days of spring!
But sometimes it's a challenge to find an activity that everyone will enjoy. We're here to help. This list of 30 fun things to do outside is sure to please kids, parents and grandparents alike. Some may even make you grown-ups feel like kids all over again.
You can try one or two activities each weekend all the way through summer; or take turns having each person in your family pick an outing for the whole family to experience. For a more spontaneous outcome, you can even write a few suggestions down on pieces of paper, drop them in a hat, and randomly pick an "activity of the day." No matter what you do, we guarantee fresh-air fun!
1.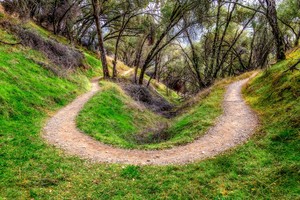 Go on a 45-minute bike ride around town.
There are miles of trails through El Dorado County, which means there's a lot of ground to cover and sights to see. A popular trail is the El Dorado Trail, which extends the entire length of El Dorado County from the western county line to the Lake Tahoe Basin. Some segments feature Class I bike paths, others are currently in development and open for use as a natural trail, or proposed for improvement. Cronan Ranch Trails Park in Pilot Hill contains 12 miles of terrain for biking as well. .
GET YOUR GEAR:
Printed trail maps can be purchased for $2 at the registration counter at 48 Natoma (Senior and Arts Center) from 9:30 a.m. to 4:30 p.m., Monday through Friday. You can also download and print a free PDF version at the City of Folsom Parks and Recreation Department website. For gear and equipment, head to Bicycles Plus in Folsom (onlinecycling.com), or Town Center Bike + Tri in El Dorado Hills (tcbikeandtri.com).

Bike Trail Etiquette
Follow these guidelines for respectful and responsible use of city trails, so everyone can enjoy them. Read more
2.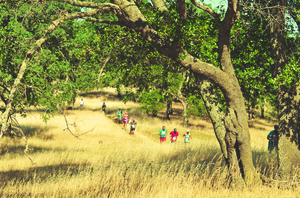 Register for a race and start training.
No matter your skill level, there's a race for you! For the experienced, long-distance runner, sign up for the American River 50M on April 5 or the Gold Rush 100K on May 10. For those looking to run their first race, check out Capital City Classic 5K/10K/10M on April 27 or Folsom's 31st Annual Run with Nature (5K/10K trail run) on May 17. For group races, you've got the Credit Union Sactown 3-person Relay on April 6. Good runs for the kids include the ZooZoom 5K/10K and Kid's Fun Runs on April 13. For the ladies, don't miss Girls on the Run 5K on May 17.
GET YOUR GEAR:
Head to N Motion in Folsom (nmotionsports.com) or Gold Country Run + Sport in El Dorado Hills (goldcountryrunandsport.com) for all your running needs.
3.
Go fish.
This time last year, bass fishing was strong at Folsom Lake while the Sacramento River was a favorite for striped bass. Popular spots at the river include Bryte Beach, Minnow Hole and South River Road. In El Dorado County, American River (Silver Fork Riverton), Stumpy Meadows, American River South Fork Coloma, El Dorado Forebay, Kirkwood Lake, Consumnes River, Ice House Reservoir, Kirkwood Lake, Loon Lake and Union Valley Reservoir are all popular places to throw the pole in. California State Parks' general regulations state that anyone 16 years and older must have a valid California fishing license in their immediate possession while fishing. The department's website also details specific regulations for fishing limits.
GET YOUR GEAR:
Get a fishing rod and bait at Wild Sports in Orangevale (wild-sports.com), Fisherman's Warehouse in Sacramento (fishermanswarehouse.com), or at Dead Mafia Lures in El Dorado Hills (deadmafialures.com). Apply for your fishing license online at dfg.ca.gov/licensing.
4.
Grow something you can eat.
Looking to plant a garden, but aren't sure where to start? Try tomatoes! With the class "Tomatoes: From Seed to Table," sponsored by the UCCE Master Gardeners of El Dorado County, you'll learn how to choose the right varieties, deal with insects and diseases, properly water, care for and harvest your tomatoes. The three-hour class starts at 9 a.m. on April 5. For more details, contact El Dorado Master Gardeners at 530-621-5512.
GET YOUR GEAR:
Find all your gardening needs at Green Acres Nursery & Supply in Folsom (idiggreenacres.com).
5.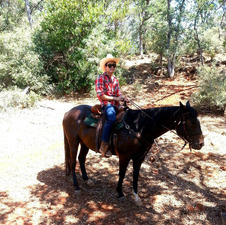 Take the family horseback riding.
A fun activity for the whole family, horseback riding will get you outside and interacting with a beautiful animal; and with the help of experts and instructors, will make for one unforgettable day. Stay local and ride along the numerous trails at the American River, Lake Natoma, Folsom Lake, Cronan Ranch Trails Park and the El Dorado Trail; or, for a weekend getaway, embark on a 2-3 day Trail Ride at Wild Horse Sanctuary near Shingletown. Attendees will be treated to horseback rides through pine- and oak-studded trails created by the wild horses before arriving at "Wild Horse Camp," which features frontier-style sleeping cabins, a cookhouse, hot showers and more. Trust us, you'll be craving the hearty cowboy barbecue dinner and country-style breakfast for years to come.
GET YOUR GEAR:
Shadow Glen Family Stables
offers a 2-2.5 hour experience called the Wrangler's Special, which includes learning how to groom and saddle for 30-45 minutes and then hitting the trails on horseback. All riders must be 13 or older. Hillside Training Stables in Orangevale (hillsidetrainingstables.net) offers a variety of lesson packages fit for all price ranges and skill levels, as well as an inexpensive program for Girl and Boy Scouts. Wild Horse Sanctuary in Shingletown (wildhorsesanctuary.org/trail.html) has weekend Trail Rides through September.
6.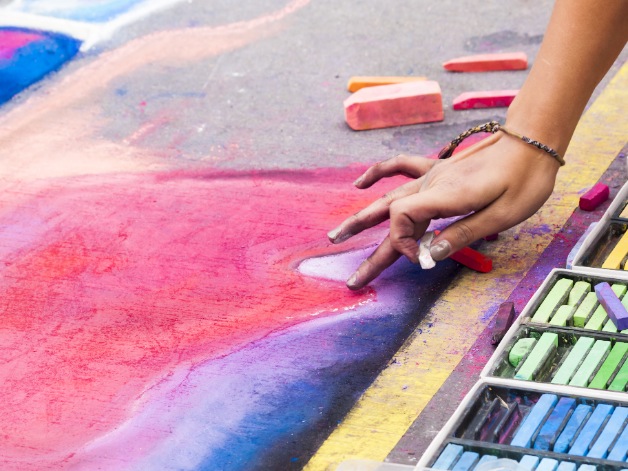 Coordinate a neighborhood sidewalk chalk art contest.
With the help of fellow parents, bring the neighborhood kids together for this fun community project. Assign participants a drawing space, give them a set of chalk, and let them tap into their creativity. Then, all the kids and parents can vote for the best and silliest drawings. Create various categories so multiple kids can win.
GET YOUR GEAR:
Stock up on chalk and prizes for the winners at Target (locations in Folsom and El Dorado Hills), Michaels in Folsom (michaels.com), or Aaron Brothers in Folsom (aaronbrothers.com).
7.
On a breezy day, head to the park with a kite.
Ditch the video games, get off the couch and enjoy a day of running around the park. Once you get the kite in the air, test your skills with these challenges: how quickly can you get the flying line to a 45-degree angle from your hand? How long can you keep the kite in the air? Test your control by bringing the kite down without letting it touch the ground and then sending it back up in the air. Check out the various parks in Placerville, Cameron Park, El Dorado Hills, etc.
GET YOUR GEAR:
Find your perfect kite at
Cost Plus World Market
in Folsom or
Old City Kites
in Sacramento, and then go flying at Lembi Park (1302 Riley Street, Folsom) or Ernie Sheldon Youth Sports Park (362 Natoma Station Drive, Folsom).
8.
Plan a "Family Field Day" at the park.
Invite extended family or various family friends to participate. Organize teams and assign each one a color for uniforms. Then, each team can compete while playing classic relay games like Wheelbarrow Race, Dizzy Bat, Three-Legged Race, and Egg and Spoon Race. You can also play group games like Red Rover, Red Light Green Light, or Tag.
GET YOUR GEAR:
Get party and game equipment as well as team prizes in Folsom at Party City (partycity.com), Dollar Tree (dollartree.com), or Kwirkworld (kwirkworld.com).
9.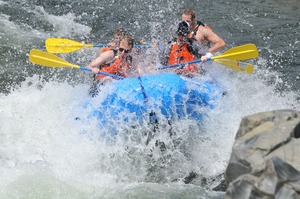 Go whitewater rafting.
With easy access to three great water recreation areas, it's not a challenge to find something to do in the water! And for whitewater rafting, the American River is the most popular place to be. The South Fork is action-packed and great for the whole family; the Middle Fork has more challenging rapids with miles of gorgeous scenery; and the North Fork offers thrills with spring run-offs as well as pristine beauty.
GET YOUR GEAR:
More than a dozen rafting outfitters are licensed to operate on the American River, and they each offer a variety of packages fit to your needs. American River Recreation (800-333-7238) has half-day trips starting at $79 and accepts last-minute reservations.
Adventure Connection
offers two-day family raft trips that include four meals and one night of camping; minimum age is 7.
10.
Spend an afternoon reading under a shady tree.
Sounds pretty picturesque, doesn't it? And even if you feel like life is too busy or hectic to spend a couple hours reading under a tree, it's all the more reason to do it! Whether it's a tree in your backyard or at a nearby park, a day with a good book is a day well spent.
GET YOUR GEAR:
  Browse new and used books at these local bookstores: Book Barn in Folsom (916-983-7006), Colton Books in Folsom (916-983-2814), Face in a Book in El Dorado Hills (getyourfaceinabook.com) or Bookworm Booktique inside the Folsom Library (friendsofthefolsomlibrary.org/booktique.html).

7 Outside Reads
For a guaranteed page-turner, grab one of the books below. Read more
11.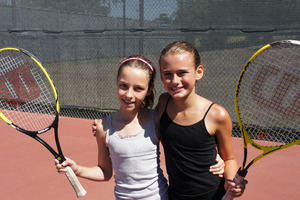 Grab a racquet and take to the tennis courts.
If you're looking to avoid another mundane gym workout, try your hand at tennis! You'll get an amazing head-to-toe sweat session and have fun doing it. There's so many perks to playing tennis: It's both an aerobic (improves your cardiovascular health) and anaerobic workout (giving you short bursts of activity followed by rest, which helps muscles use oxygen efficiently); you'll increase your speed, agility and body coordination as you move to hit the ball successfully; and it's great exercise for those looking to cross train.
GET YOUR GEAR:
Both Sports Authority and Big 5 Sporting Goods in Folsom sell tennis racquets and balls. To find fellow tennis players and schedule matches, "like" the Facebook page for the Folsom and El Dorado Hills Community Tennis Player Network (facebook.com/folsomedhtennis). Public tennis courts are available at Sheldon Sports Complex (362 Natoma Station Drive, Folsom), Promontory Community Park (2700 Alexandra Drive, El Dorado Hills), Lake Forest Park (1821 Francisco Drive, El Dorado Hills) and Stephen Harris Park (2560 Riviera Circle, El Dorado Hills).
12.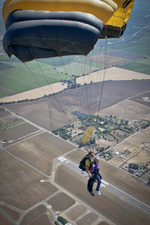 Experience the thrill of your life by going skydiving.
Though this activity is geared more for extreme adrenaline junkies, it's one adventure that should not be missed. It does take a whole day, so plan ahead and make a reservation with the skydiving school of your choice. If it's your first jump, you're required to jump tandem, where you're connected to a harness attached to an instructor. You'll spend the first part of the day in training, learning how to jump properly. Typically you have the option to do a 60-second free-fall (from 13,000 feet) or a 90-second free-fall (from 18,000 feet). Then, enjoy a 5-7 minute parachute ride back down to the ground. It's also up to you to decide whether to get a video of your jump. This writer says you'll regret it if you don't—and she knows from experience.
GET YOUR GEAR:
Jumpsuits, harnesses and parachutes are all included in your skydiving package. We suggest researching online to find a school that makes you the most comfortable. Some local options include
SkyDance SkyDiving
in Davis or
Skydive Sacramento
at the Lincoln Regional Airport. You can also find discounted deals available on coupon sites such as Groupon and LivingSocial.
13.
Have a Hula-Hoop contest.
Get those hips a-shakin'! What's more fun than spinning a Hula-Hoop and seeing how long you can keep it moving without hitting the floor? Add in your family and friends and you'll have one competitive contest. Another bonus—it's a killer core workout! With a quick web search, you can even find easy and fun Hula-Hoop exercises.
GET YOUR GEAR:
Find the Hula-Hoop of your dreams at Toys "R" Us Express (toysrus.com), Walmart (walmart.com), or Target (target.com).
14.
Use your barbecue and enjoy a tasty meal outside with family or friends.
As the days get warmer, so do the nights. So why not spend an evening with fresh air under the night sky and away from the stuffy kitchen. From chicken kabobs and steak to hamburgers and hot dogs, there are plenty of options for a delicious barbecued meal.
GET YOUR GEAR:
If you're looking to splurge on a new grill, check out Kamado grills—it's a grill, smoker and oven all in one that's quickly gaining popularity. Shop for grills at Green Acres Nursery & Supply in Folsom (idiggreenacres.com) or California Backyard in Gold River (californiabackyard.com).
15.
Get crafty with Mother Nature.
As the saying goes, "April showers bring May flowers." That means nature will be in full bloom shortly. On one sunny spring day, turn to your backyard for a scavenger hunt to find all the acorns, pinecones, twigs and leaves that you can use for crafts. Then, enjoy a nature-focused craft day with the kids. Check out the book Nature Crafts for Kids: 50 Fantastic Things to Make with Mother Nature's Help by Gwen Diehn and Terry Krautwurst.
GET YOUR GEAR:
For your craft supplies, scour the aisles at Michaels or Jo-Ann Fabric & Craft Store in Folsom.
16.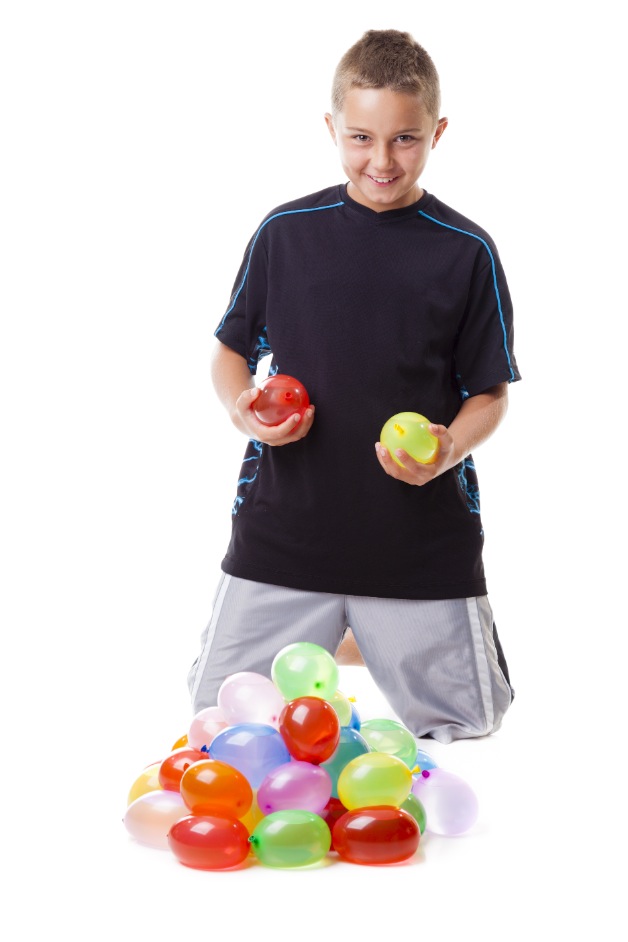 Start a water balloon fight.
Nothing says beginning of summer like getting soaked or getting others super-soaked! A couple tips for a successful battle: Slightly squeeze the balloons as you throw them to make them pop faster when they hit your opponent. When trying to catch balloons, move your arms down with the movement of the balloon so as to cushion it in your hands. Keep your stash of balloons in a bucket that is filled 1/4 full with water—this will prevent balloons from popping in the bucket.
GET YOUR GEAR:
Find balloons at Target (locations in Folsom and El Dorado Hills), Walmart in Folsom, or any local drug/grocery store. Play at any nearby park or yard.
17.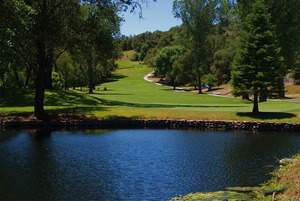 Play a round of golf on the green or on a mini-sized course.
It's been said that golf is a good walk spoiled, but we would guess those naysayers have never experienced the true competitiveness of the miniature game. It takes skill. And it's crazy fun for the whole family, on a date night or with a group of friends. If you're looking to take up golf seriously, be thrifty. It can be an expensive hobby when you buy a set of clubs, but various brands make quality sets for under $150. Then, sign up for lessons before you hit the full-sized course and be sure to practice at the driving range.
GET YOUR GEAR:
Play a round of mini golf at
Monster Mini Golf
in Rancho Cordova,
Scandia Family Fun Center
in Sacramento or Roseville's
Golfland-Sunsplash
. Play the course at Empire Ranch Golf Club in Folsom (clubcorp.com/clubs/empire-ranch-golf-club), Bass Lake Golf Course in Rescue (basslakegolfcourse.com), or Cold Springs Golf and Country Club in Placerville (coldspringsgolf.com). Pick up all your golf gear at Sports Authority, Big 5 Sporting Goods, or iFit Golf in Folsom.
18.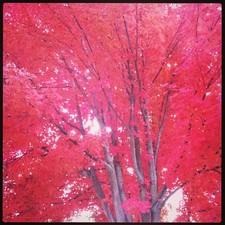 Capture the beauty of the outdoors.
Truth be told, you don't need to have the most expensive camera to take gorgeous photos. The majority of us have pretty decent cameras sitting in our pockets—yes, we're talking about the camera on your smartphone! So while we are encouraging you to break away from technology, this activity wants you to embrace it. Any time you see beautiful flowers, a stunning sunset, or a breathtaking waterfall, capture it with your smartphone camera and make the moment last forever.
GET YOUR GEAR:
Upgrade to a smartphone (if you haven't already), go to your app store and download one that allows you to print your photos.
19.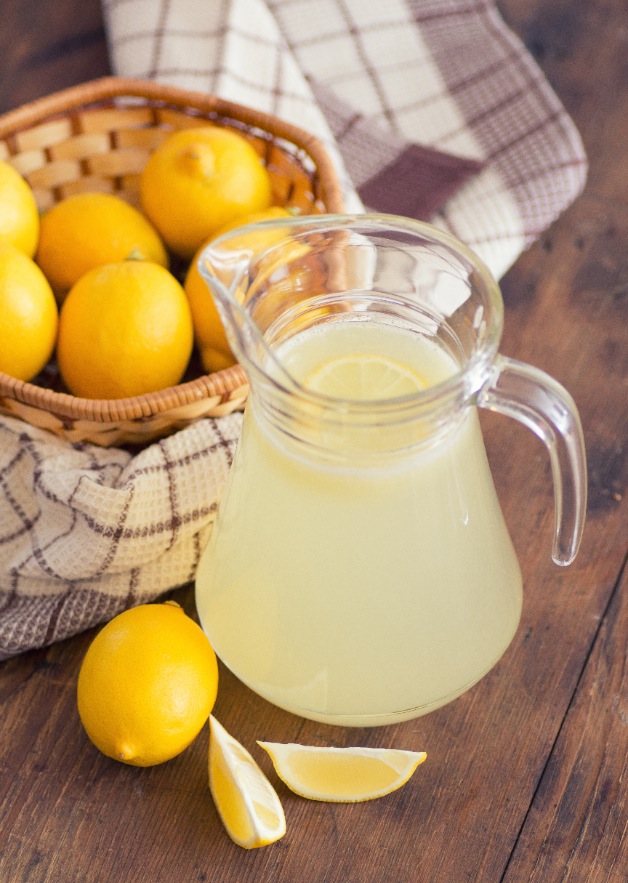 Set up a lemonade stand.
If your kiddos are looking to earn some cash to fund other spring and summer adventures, encourage them to start a lemonade stand. There's nothing quite as rewarding as earning your own money. Sure, you may need to invest in their business plan by supplying the ingredients, but any parent knows it's worth it. You may even want to use the same brilliant business strategy of the young California girl who uses her lemonade stand as a way to bring awareness to human slavery and trafficking. Through her donation website and the lemonade stand (where she originally charged $2, then left the price up to her customers), she's raised $30,000 and is well on her way to reach her goal of $150,000. So whether it's for profit or for fund-raising, a lemonade stand can be more successful than you think.
GET YOUR GEAR:
Grab some fresh lemons at the weekly Thursday night (El Dorado Hills Boulevard and Harvard Way), Saturday morning (Historic Folsom), and Sunday morning (El Dorado Hills Town Center) farmers' markets. Then decide the location for the stand where you know you'll get a lot of foot traffic—the more traffic, the higher potential for customers!

The Best Lemonade Recipes Ever
Set up a stand or just enjoy a refreshing ice-cold glass under the sun. Read more
20.
Grab a basketball and play a game of HORSE.
See who has the best skills on the court! Before you begin, decide the order of shooting. The first player will attempt to make a basket. If he/she is successful, every subsequent player must attempt to make a basket using the same technique, stance and location on the court. If a player fails to make the shot, he/she gets one of the five penalty letters: H, O, R, S, and E. The round continues as each player attempts the original shot. When the round is complete, the ball is passed to the next player in turn, who is allowed to shoot with a new technique, stance and location on the court. When a player has been assigned all five letters, he/she is eliminated. The game is played until all but one player has been eliminated, and therefore declared the winner.
GET YOUR GEAR:
Play on public basketball courts at Lembi Park (1302 Riley Street, Folsom), John Kemp Community Park (1322 Bundrick Drive, Folsom) or Ed Mitchell Park (306 Willow Creek Drive, Folsom).
21.
Paint rocks.
Let your imagination go wild as you paint designs, animals, words, scenes and more on various-sized stones. To get started, you'll need to clean the rocks with a small amount of dish detergent and water, scrubbing them with a sponge or old toothbrush to remove dirt. Sanitize the stones after washing and rinsing by adding a little bleach to a bucket of clean water. Then rinse again, and allow the stones to dry completely. Once the rocks are ready, you may want to prime any that are smooth, dark or rough and pitted. Use one to two coats of white or light-colored acrylic or craft paint. When the prime is dry, you can start painting the rocks any way you want. Then, protect and seal the paint with a varnish. Do this outside and you'll worry less about the post-painting cleanup!
GET YOUR GEAR:
Search for rocks in your own backyard or buy landscaping stones from the garden departments at local stores. Acrylic/craft paints and satin varnish are available at Michaels in Folsom (michaels.com), and the popular Annie Sloan Chalk Paint can be purchased at Not Too Shabby in Folsom (916-985-8979).
22.
Get your hunt on.
Though there are many regulations that must be obeyed when hunting, this is a great activity for some family bonding time. Before you go, check the California Department of Fish and Wildlife's website for regulated hunting limits. A license is also required for any resident 16 years or older who takes (hunts) birds or mammals. Those under 16 can apply for a junior hunting license.
GET YOUR GEAR:
License applications are available at any license agency, a CDFW license sales office or online at
dfg.ca.gov/licensing/hunting
. For hunting equipment, head to Wild Sports in Orangevale (wild-sports.com), Walmart in Folsom (walmart.com), or Sports Authority in Folsom (sportsauthority.com).
23.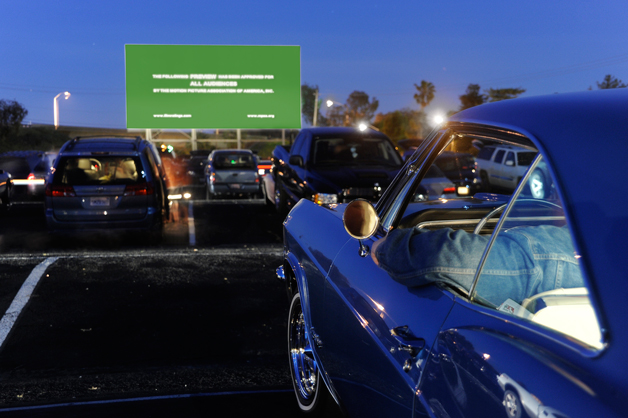 Head to the drive-in for an outdoor movie experience.
Sure, dinner and a movie is a classic date night staple. But with one small venue change, you'll make the night even more romantic. Just grab a blanket, a few snacks and beverages, and head over to West Wind Sacramento 6 Drive-In. You can snuggle with your honey in the backseat of your car or get cozy in the bed of your truck. The best part is you can even make it a double feature without paying for two movies! Admission is $7.25 per person and $1 for kids ages 5-11. On Tuesdays, admission is just $5 a person. And, on April 24, there will be free movies to celebrate Customer Appreciation Night.
GET YOUR GEAR:
Head to fandango.com or check out the local paper for movie times, then head to
West Wind Sacramento 6 Drive-In
for a fun movie experience any night of the week!

Spring and Summer Must-See Movies
Head to the drive-in for an outdoor movie experience. Read more
24.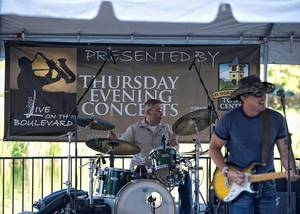 Attend a free outdoor concert.
Aren't sure where to find live entertainment without cracking open your wallet and swiping the plastic? You're in luck! Many of the outdoor street fairs kick off this month with plenty of live entertainment to keep you and the family happy without spending big bucks.
GET YOUR GEAR:
Swing by the weekly Saturday farmers' market in Historic Folsom from 8 a.m. to 1 p.m. for seasonal fruits and vegetables, baked goods, live music and much more. Second Saturday in Historic Folsom also kicks off this month, featuring a variety of local entertainment. Palladio's Summer Concert Series will be starting soon; check their website for updates (gopalladio.com).  

Outdoor Playlist
These jams will get you amped for fun in the sun! Read more
25.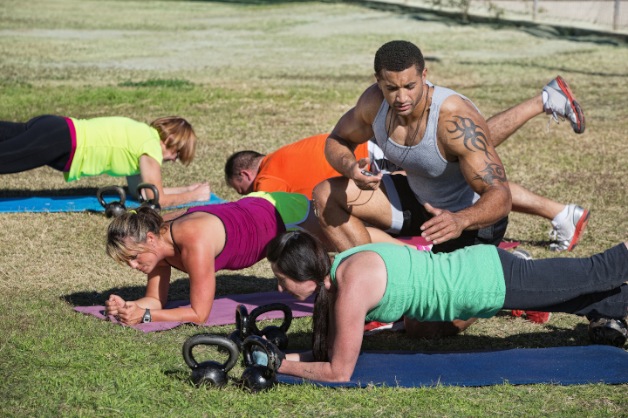 Take your workout outside with a group exercise class.
As the weather improves, why should you spend another workout in a stuffy, sweaty, crowded gym? From boot camps and yoga in the park to running groups and Zumba, there's something for everyone. With a little spontaneity, you'll take your fitness to the next level by finding a new class that interests you. Fitness Solutions in Diamond Springs, for example, offers an outdoor bootcamp class every Saturday from 8:30-9:30 a.m., and the American River Conservancy hosts hikes, walks, and bike clinics and rides for all ages and fitness levels.
GET YOUR GEAR:
Shop for workout clothes at N Motion in Folsom (nmotionsports.com) or Gold Country Run + Sport in El Dorado Hills (goldcountryrunandsport.com). Find a wide selection of fitness classes at REI in Folsom (rei.com), or check out the programs at Folsom Parks & Recreation (folsom.ca.us) and El Dorado Hills Community Services District (edhcsd.org).
26.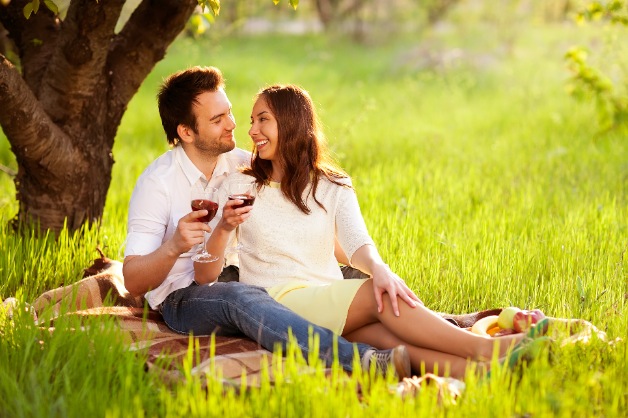 Surprise your partner with a romantic picnic date.
Grab a blanket, maybe some pillows, and of course, your picnic basket and make like Yogi Bear—he loved picnic season! Be sure to scout the perfect location ahead of time. Many local parks have great lawn areas specifically for picnics. If it's a really warm day, make sure shady areas are available too. The menu might be hardest to plan, as there are so many directions you can go: cheeses, meats and finger foods; sandwiches, hors d'oeuvres and salads; or a picnic made entirely of desserts (tarts, macaroons, cookies, fruit, etc). The choice is yours. Your honey will be thrilled no matter what you decide.
GET YOUR GEAR:
In Folsom, find picnic baskets and other essentials at Pier 1 Imports (pier1.com) or Cost Plus World Market (worldmarket.com).

Al Fresco Dining
Pick up your must-have picnic items at these delicious local eateries. Read more
27.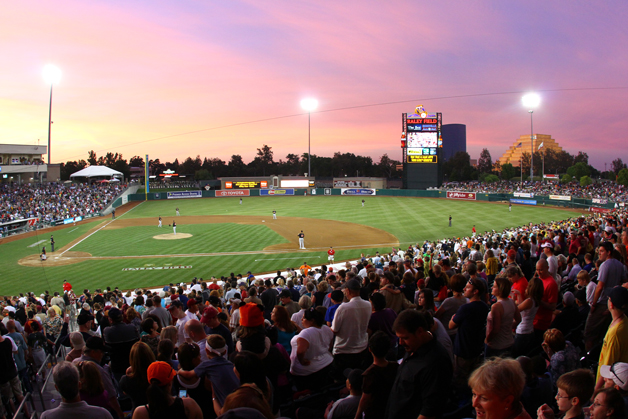 Go to a Sacramento River Cats game.
The 2014 season kicks off on April 3, and tickets range from $9—in the Toyota Home Run Hill—to $62 in the Dugout Club. It's the perfect outing to attend with your family, friends, colleagues or significant other. Most games offer fun promotions, such as firework shows, giveaways, art shows, or $1 hot dog and dessert Tuesdays. And remember, it's root-root-root for the home team!
GET YOUR GEAR:
Purchase your tickets at
rivercats.com
or on game day at
Raley Field
in West Sacramento.
28.
Wake up early to see the sunrise.
It may feel like a chore when your alarm goes off at 5 a.m., but once you're enjoying the breathtaking view of a blue, purple and pink sky, sleep will be the last thing on your mind. Enjoy the sunrise alone for some quality time with yourself, or convince your family to tag along. It's so peaceful and beautiful that everyone should experience it at least once. This time of year, the sun typically rises in the 6 a.m. hour. And it's going to be chilly out, so dress warm. If stressful thoughts enter your mind about what you have planned later in the day, acknowledge them and then push them aside. And try not to drink any coffee before you go—it will just make you antsy for the sun to rise faster. Instead, enjoy tea or hot chocolate.
GET YOUR GEAR:
Whether you go to your own backyard/balcony or head to a lookout point, you can enjoy the sunrise from almost anywhere that faces east. Popular local destinations include Folsom Lake campsites (Peninsula Campground, Beals Point Campground, and Avery's Pond), as well as the Fair Oaks Bluffs off the American River.
29.
Sleep under the stars.
Make it a party for your kids or your family, where everyone can enjoy a night of scary stories, stargazing, camp song singing, and s'mores. Get everyone his/her own sleeping bags, and pad them with blankets or use an air mattress for extra cushioning. Research online to find scary (or not-so-scary) stories as well as fun songs to sing as a group. And don't forget to grab plenty of snacks and all the s'mores ingredients.
GET YOUR GEAR:
Find sleeping bags, tents and more at
Ed Arian's Supply Sergeant
in Placerville or
Target
in El Dorado Hills.
30.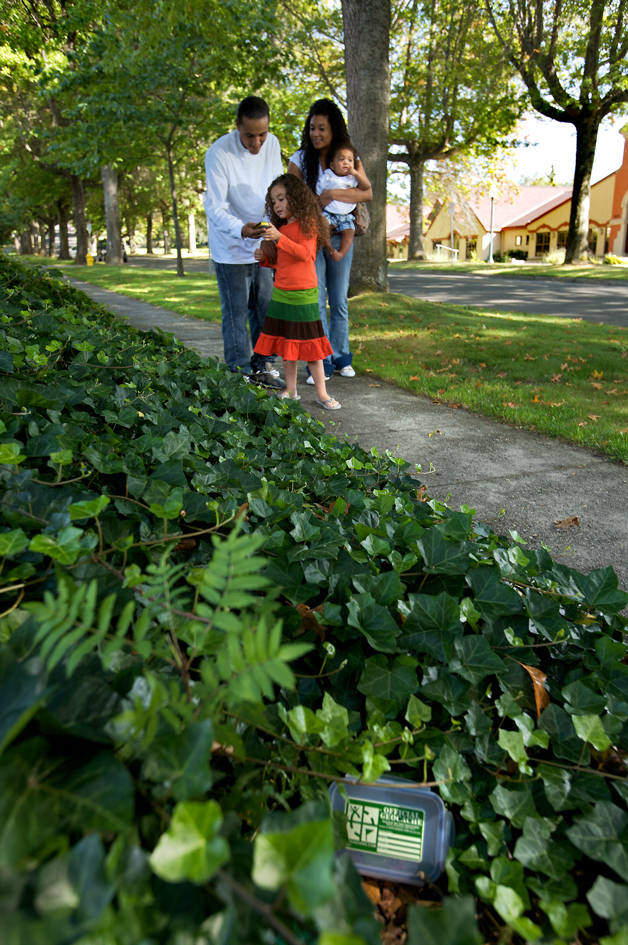 Spend a day geocaching.
Never heard of it? No biggie. It's a real-world treasure hunt that's happening everywhere around you. According to
geocaching.com
, there are 2.3 million active geocaches and more than six million geocachers worldwide. With numbers like that, there are likely to be some geocaches right in your neighborhood. To find them, use geocaching.com to search for the nearest geocaches to your town (based on zip codes). You'll then use a GPS-enabled device to navigate to a specific set of GPS coordinates and attempt to find the geocache hidden at that location. It's a family-friendly activity where you can have fun, explore, get some exercise, and work on skills such as problem solving, map reading and math.
GET YOUR GEAR:
REI
in Folsom is a one-stop shop for all your geocaching needs.