For Pets - Let's Shop - July 2014

Jun 27, 2014 05:04PM ● Published by Style
Wagger's – photo by Aaron Roseli © Style Media Group
Toys, Treats and More! 
Wagger's
, a Sacramento staple since 2007, opened its second location in Folsom in 2011. The pet retail business, owned by Erin Selover, specializes in pet food for dogs and cats. The store carries products you'll find in the big stores as well as items you won't find anywhere but Wagger's. Your furry friends will love the variety of tasty treats, and you'll have fun shopping for stylish pet collars, leashes, toys, bowls, beds and more!  Location: 25035 Blue Ravine Road, Suite 110, Folsom, 916-984-3700
//  ALSO CHECK OUT: 
sBarkles
at 850 East Bidwell Street, Folsom, 916-984-0102; and
Douglas Feed and Pet Supply
at 5460 Douglas Boulevard, Granite Bay, 916-791-3202
---
Carriers, Car seats and Crates:
Planning to travel with Fido this summer? Stop by B
ark Avenue
to see a wide selection of safe animal travel solutions. Dedicated to keeping your pets happy and healthy, Bark Avenue also carries a wide range of healthy and holistic products. Location: 4311 Town Center Boulevard,
Suite 420, El Dorado Hills, 916-941-7400
//  ALSO CHECK OUT: 
Western Feed and Pet Supply
at 2780 East Bidwell Street, Folsom, 916-983-9100; and
Lees' Feed and Western Store
at 4110 Mother Lode Drive, Shingle Springs, 530-677-4891
---
Fresh Treats for Fido:
Carob Doggie Cookies? Check. Honey Bones Doggie Cookies? Yup. Yappy Birthday PUPCake? Three woofs from your furry friend. The Doggie Bag has all the puppy bakery treats you could imagine. Next time it's Spot's birthday or when he's been a really good boy during a visit to the vet, spoil him with one of T
he Doggie Bag
's tasty treats! Location: 6881 Douglas Boulevard, Granite Bay
---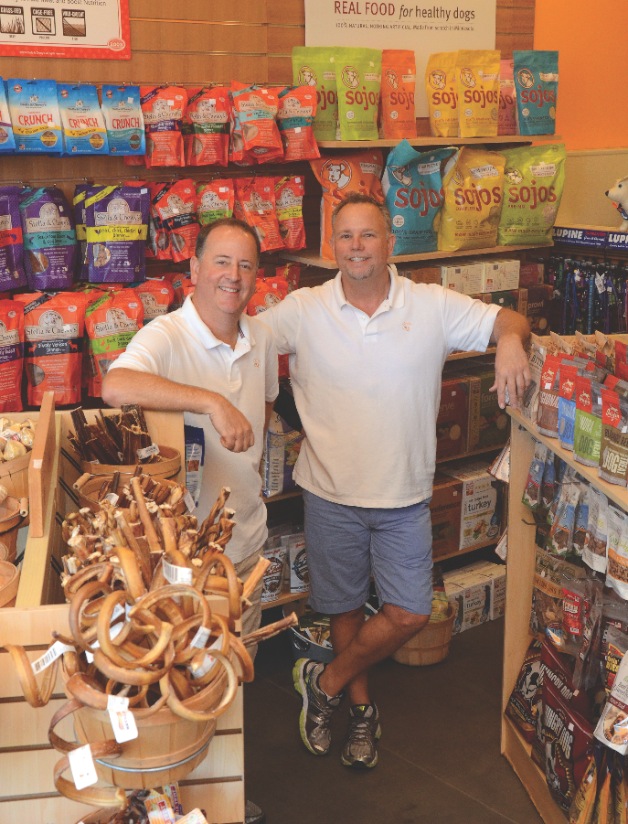 Health Food for your furry friends: 
At
sBarkles
, the products available are all manufactured with dogs' health in mind. "There's nothing unhealthy for the pets here," says co-owner Bob Campbell, who opened the business seven years ago with his friend John Steiner. "The most popular item is Taste of the Wild grain-free dog food. Dogs love, love, love, love it—otherwise it wouldn't be so popular. It's good for your dog, and it's priced affordably for holistic dog food." Location: 850 East Bidwell Street, Suite 150, Folsom, 916-984-0102.
//  ALSO CHECK OUT:
Wagger's
at 25035 Blue Ravine Road, Suite 110, Folsom, 916-984-3700; and
El Dorado Pet Club
, 4131 South Shingle Road, Shingle Springs, 530-676-4442
Shopping
,
In Print
feature
shopping
pets
dog
cats